Yay, the sun came back today just in time for the official start of the summer program and right on schedule to fool all of the incoming students. This is so like when I went to Cornell. We'd have nothing but rainy cloudy freezing cold depressing weather and then suddenly on Accepted Students Day, the sun came out everything was warm and shiny and happy and those poor high school students were none the wiser. It was almost like the admissions committee or the bussiness office had some control over the weather and then the minute those students went home, the crap weather returned. But...the weather here really isn't so bad. It doesn't stop life from happening, we saw plenty of people in the rain and what other use can you put your wellies to if you don't wear them outside. Nonetheless, my hair and my camera were very happy to get a respite from the wet.
So Laura and I started our day at breakfast, it wasn't half bad and they brought me so some soymilk to use in my cereal. We then went over to Sue's to offer tech support in setting up the internet on her computer. Sue is so adorable and one tough cookie. I think she has already walked the entire length of Edinburgh forward and backwards in two days. Here are some pics of Sue, Laura and I around the Salisbury Green where our dorms and dining hall are located.
And some more! We were very picture happy today!
This is Saint Leonard's Hall, a building that's very reminiscent of Hogwarts.
Arthur's Seat which is just beyond beautiful and breathtaking every time I see it. I'm going to attempt to hike up to the top of it this weekend with Justin, another fellow Arcadian, and some other students in the program.
Back on Nicholson Street/a hundred other streets- In Edinburgh street names can change at every block, there are no consistent street names which makes it nearly impossible to remember the name of a road or call it something. So since Nicholson was one of the first streets I had learned about and found, I'll call it that until I get the rest of the names straight. So on...this street, I tried to take a picture of the community center, but this guy drove by yelling "Cheese!"
Here's a clearer shot for you.
I also found this music store.
It seems like this might have been the inspiration for or story behind the name of this place
from the Harry Potter novels. Though apparently it's also a pub in Exeter. So I can't be sure. Speaking of Harry Potter inspirations I realized that the national Scottish flag (the one that they consider their's)
which is a little different from the official flag used all over the world and in football (soccer) matches across the world (at least according to the Scottish Souvenir shop guy) of Saint Andrew's Cross
looks incredibly similar to this: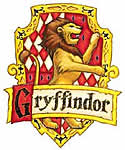 But moving on, Laura and I did some damage in the souvenir shop (well I did at least anyway, including my new beautiful raspberry cashmere scarf) and at Waterstones book store. We also found a cute juice bar and sandwhich shop and I enjoyed a mango honey smoothie outside on the Royal Mile. So we headed out to Auld Reekies (translates to Old Smelly) haunted underground dungeon's tour. The tour is advertised by girls walking up and down the street wearing all black, black capes and with blood all over their faces, rather gruesome! The tour guide began by warning us that we should not take the tour if we scare easily, are prone to panic attacks, suffer from heart disease, epilepsy, or if we are pregnant. That being covered, we walked down the Royal Mile to Niddry Street across the Trok Kirk (Kirk=Church). Niddry is this tiny downward alley that gives you the impression you are going down Knockturn Alley (a dodgy place you know). Tron Kirk at one point had part of it cut off, so we had to enter the dungeons from Niddry though it seemed they were all at one time connected. Here is Laura and I entering the dungeons.
I'm ready for the scares, but she looks a little more apprehensive.
Here's the pathway in the dungeons and one of the gated rooms.
Apparently the paranormal activity in this level is considered Paranormal Activity 1. There have been sightings of an old watcher with a disfigured face and white hair pulled back in a pony tail walking up and down the hallways. The tour guide claimed to have heard his footsteps going all through the building as if he was checking all the locks. And apparently there has also been a sighting of a little boy who seems to have a liking for women with long blond hair. She took us to see an actual witches' temple. There was another temple used back in Medieval times that we got to see but the temple had to be moved for ghostly and paranormal reasons. Apparently the modern day witches (practitioners of the very peaceful earth based religion Wicca)don't like the tours that go on in the dungeons because the activity makes them nervous and they'd rather not have any contact with the ghosts. Here is the modern temple and their protective gargoyle.
Next we went into the "Friendly" room where no one has reportedly seen any ghosts or been harmed. We learned that the homeless Scots as well as those who were criminals, muderers and prostitutes often lived here without any light at all. About 40 people lived in this room at once according to the tour guide.
Next we went to the real Witche's Temple. We were told not to stand in the stone circle or even put our hands above it because many people have suddenly found scratches on their bodies. This room was documented on one of those real life haunted tv shows. Apparently a mirror placed in the room had come from an old wardrobe door and was acting as a doorway to the otherside for anything that wanted to, to come out. One man who slept in the stone circle one night heard scratching noises all around him. The scratches most people recieved were three scratches so closely together, that they couldn't possibly be human.
We saw a few other dungeon rooms and then the last one we went to was supposed to be the scariest. There was a reported level two paranormal activity, and it was the darkest because the lightbulb never works in there. Apparently there is a poltergeist living in there. The guide had to ask us if we were going in willingly because she could not guarantee we would come out unharmed. We also had to turn off our cell phones and anything electric bc the poltergeist hates electricity and will be more likely to attack. Everyone agreed to go inside except for a teenage boy who was so shaken by the ghost stories he remained outside with his dad. His mom had also been on the tour but had to be let outside after only one dungeon. Inside the dungeon the men had to stand on one side and the women on the other and we were told not to cross the middle line if we could help it. We found out that the poltergeist is misogynistic and likes to attack women in particular, so the men were standing on the side where the majority of the attacks occured. The tour guide told a story about a little girl dissapearing in there and reappearing in a stairwell that connected to the room. She turned off her flashlight and set off some kind of popping firecracker that caused everyone to jump and for Laura to start cursing in Spanish.
After that we were home free, in the torture museum with a free shot of whisky to calm our nerves and some shortbread. Here are some pictures from the torture museum, I won't gross you out with all of the ugly horrible details about what they did to witches back then. But I can't not repeat the torture that accompanied the final picture of the object with the rat because I'd never heard of this before. FYI if you have a queasy stomach or simply don't want to hear about Medieval torture, skip ahead to the next section. For all of you brave enough and who haven't just finished eating a meal....the contraption was placed over the body and a fire was put beneath it so the metal would become scalding hot which would be enough to torture anyone to death. However a small ball with a rat was placed on the stomach. Apparently the heat from the metal would drive the rat insane and it would do whatever it could to get away from the heat, which meant it would eat it's way through the poor victim's stomach. EW! And OW! And unbelievable!!!!!!!!!
Ok Out of the dungeons back into the sun!!!!!!!!!!!!! Whoo!
So Laura and I explored Princes Street a bit, walking over a bridge whose name I forget, checking out some shops, bookstores, and bagpipers (yay!).
By this point we were starving for lunch and decided to finally go to Kalpna's Vegetarian Indian Buffet. But by the time we got there, they were no longer serving lunch and so that was the second attempt to eat there thwarted. That is one very cool and somewhat inconvenient thing about Scottish life and culture. Most restaurants close after lunch time and reopen later for dinner. It's almost like we are all forced to observe lunch during lunch hours and then rest and eat dinner when we are supposed to. I can't remember if I mentioned this before or not, but even on Saturdays, the majority of stores are closed by 6PM. There is no shopping all night long and avoiding dinner or coming home. There is a very nice pace here. At 6PM bussiness is over, its time for dinner, family and meeting friends at the pub. But...this did limit where we could eat. We tried several places but had to walk out rejecting the unvegan friendly menu. We finally came across a place that I got a baguette with hummus, avocado and tomato on. It wasn't too bad, though the inside had major B.O. I'm not sure why. So we took our food outside, but then it started to rain (as it does in Scotland) so we went inside to finish our meal.
Here is another thing. You don't bus your own tables at cafes. After you eat, you get up and leave, no putting things in the trash or returning dishes to the counter. It's kind of nice, but its hard to get used to. I feel like a criminal everytime I leave my dirty plate on the table. It just seems wrong, but its the way here.
Afterwards I felt like I could use something sweet and wanted to go for a latte. We were very far down Nicholson past the point of where there are Starbucks, and apparently past the point of where there is even soy milk. We walked into five cafes, asked for soy and had to leave. I felt so bad that Laura got dragged into my vegan dietary restrictions but she was totally sweet about it. We finally went back to Pollock Halls and found soy milk in their dining hall upstairs bar which was really cool. We sat out on the patio in front of Arthurs Seat and talked. We decided we were probably going to be very well known by everyone in Edinburgh as those girls who ask for soy milk. We spent a good amount of time laughing over the adventures of "Soymilk Girl!" and "Partner."
So we went back to the dorms to shower and freshen up for dinner and the reception party. We were finally going to meet everyone. We quickly befriend Victoria, an undergrad student from the University of Athens. We also got to meet with students who came from Turkey, Cyprus, South Korea, Iraq, Italy, Australa, Paris...and there are definitely more, but those are just off the top of my head. Dinner was a little more disgusting tonight. A vegetarian rissotto was cooked with chicken. I had one taste and spit it out and Laura and Sue very kindly taste tested and confirmed it for me. Then we went to the reception where Justin informed me that all of the Arcadia students were supposed to attend a mandatory meeting at 7PM where we recieved info packets and signed a contract that said we wouldn't fail out of the course, become overly drunk, or invite illicit strangers up to our rooms. Apparently my absence may have made some administrators judt that, but I was on a foreigner's schedule. So I blame Laura for missing my meeting. No, I'm just kidding.
The reception was really nice and then a large group of us went out to our first pub called the Brass Monkey. We went through two rounds mostly discussed how we all haven't finished the reading and compared accents. It's so interesting to me that when I speak, others hear my accent. I never even thought I had an accent (which I know is naive, but considering I never went anywhere before). It was a really cool place, though the music seemed a little out of whack. The playlist jumped from Michael Jackson, to ACDC, to No Doubt, to INXS. Not quite sure what that was all about, but it was a really great night and start to the official begining of the summer program:-)
Next is class....